Euvrard & Fabre auction, Wednesday 5 December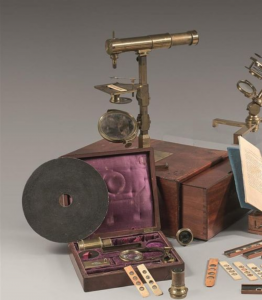 Euvrard & Fabre's latest science and maritime auction is this Wednesday, December 5th.
Click here for a complete listing of all lots.
Highlights include an important Chevalier horizontal microscope, a rare Charles Dien demonstration armillary, a Carpenter microscope with the scarce descriptive pamphlet, and an exceptional Lenoir slide rule.